Welcome to the Friday Edition of Online Dating Insider.
Show some love and support by signing up for the newsletter (coming next week), follow @datinginsider on Twitter and friend us on Facebook. Industry executives, consider advertising here or purchase an hour or two advisory call.
SocialOne says online dating has reached critical mass and is trending downwards with a 58% drop in growth from 77% to only 19%. Hmm.
A big dating site CEO says that "everyone is including Comscore tags on their sites  so  sites like OKcupid, eHarmony and Zoosk all went and tripled all their traffic stats and jumped dramatically in the rankings."
Advertiser update: SkaDate Updates With New Features And Themes. Check out the demo and new SkaDate Templates .
CupidsPlay, which launched recently, has sent me 25 emails in the last 24 hours. Every time I wink at someone I get an email saying "do more, don't just wink." They better clean up their act and get rid of all the spammers, otherwise that site is going nowhere fast.
Dizzycat says New dating site treats members like prostitutes. WhatsYourPrice.com divides its members into two categories: generous and attractive. Generous members are supposed to make offers to the attractive members in order to negotiate the terms of a first date. Guess we are at the place and time where its ok for someone to pay a man or woman just to go on a date with them. A new spin on the worlds oldest profession. Yuk.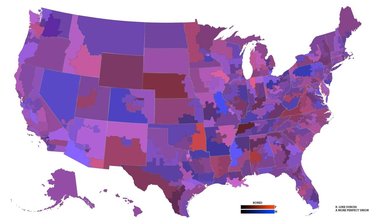 Lots of people wrote in about artist R. Luke DuBois who is at it again with Online dating maps reveal kinkiest and loneliest places. I wrote about DuBois recently in Artists Do More With Dating Data Than Dating Industry Does.

IAC Launches Hatch Labs to Build New Mobile Ventures – MarketWatch.
Sportaneous is like HowAboutWe for pickup sports games. speaking of HAW, they are sending out too many emails lately. Whats with the email uptick from dating sites? More emails may equal more visitors, but at some point, they risk losing me because it turns out that everyone on HAW is also on Match (much better profiles).
Dating Factory cooperates with SaveTheChildren fund to help children in Japan. Nice to see more dating sites providing donation links. DF now lets you control your sites' registration and confirmation pages and has launched "Passion Play", a sexual performance measurement tool that scores your prowess based on foreplay performance, duration and number of orgasms achieved.
Not exactly what I had in mind when I talk about reputation tools but at last there is a leader-board I know I can show up on.