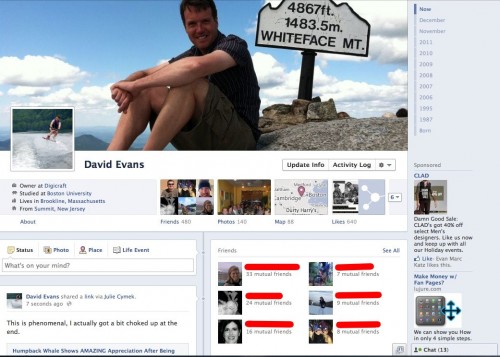 Found some old notes while looking researching the Facebook Graph Search. Relevant so here they are.
Facebook's Timeline and Graph Search is going to change the online dating industry, forever and for the better. People Media, Spark, Cupid PLC and all the other niche networks will popular for years to come, and Match certainly isn't quaking in their boots.
And I'm not saying that Facebook is going to put the dating industry out of business. What I'm saying is that the layout of the new Timeline is what I've been begging the dating industry to do for at least five years and it's a huge leap in the right direction towards more dynamic and comprehensive profiles. Pair that with Graph Search and Facebook (unintentionally?) becomes the largest dating site in the world, just like that.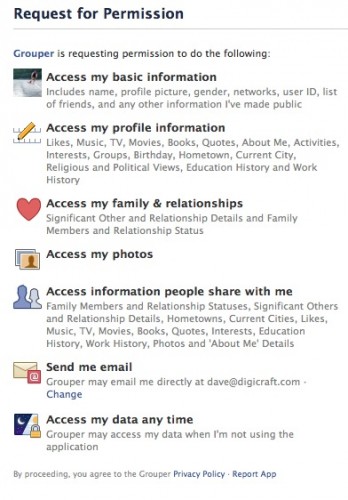 Match and OkCupid and a few other sites have something you could call a timeline, but its not the real deal, far too generic to be considered useful. OKC is definitely the more Time-liney of the two, putting related users' profile revisions and recent actions front and center on your home page. Other sites are experimenting with a timeline feature as well.
As a dating profile, the new Facebook Timeline is almost perfect.
I've been trying to wrestle Facebook into a decent dating profiles for ages. I went through the hassle of trying to figure out how to create a new group, add potential dates to that group so they could see my profile, and then kick them from the group later on. That was a disaster. First I tried to create a new List called Dating Profile. I needed to add people to that list, meaning I would need to know your Facebook name in order to invite you to view my filtered Timeline.
Then I tried to create another group, but that feels too heavy, even when its set to Secret. I still need to know your Facebook name to invite you to my group. Fail fail fail fail fail. And now we have Graph Search, which promises to make finding all single people within 25 miles who like snowboarding and strong ale and Radiohead as easy as using google.
Much more to write about Facebook's amazing Graph Search to come. For more about dating on Facebook, read Facebook Makes Online Dating Easier.