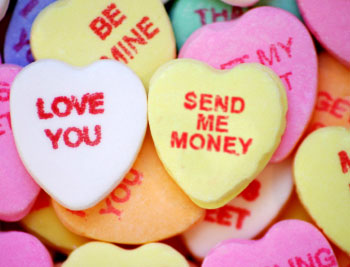 How interesting that the AARP ignored the dating industry for over a decade and now calls for the industry to crack down on fraud, probably because lots of their members are getting scammed on their own dating site, powered by HowAboutWe, which is owned by Match. More info on the deal.
I wonder if AARP talked to Match before they started a media campaign that attacks their own business partner?
According to the FBI, Americans lost $82 million to online dating fraud in just the last six months of 2014. 
The dating industry has left singles to fend for themselves since it's inception. I don't consider articles about brushing your teeth before a date and not leaving your credit card on the table after dinner to be especially useful, but then again I brush several times daily and don't give money to strangers based on transparent sob stories.
The dating industry has had an enormous toolbox of safety measures to work with for a long time. They haven't because many of the solutions introduce friction into the customer acquisition and retention process. That's certainly a large part of there is so much online dating scamming going on.
In fact, there is no technology on the planet that can keep older folks and those with a propensity towards being clueless when it comes to self-preservation from letting themselves be scammed.
And now the AARP's Fraud Watch Network has launched an online petition urging the online dating industry to institute new safeguards to better protect their users. The Association is inviting its members and the general public to become involved in the national campaign by signing the petition.
The Fraud Watch Network urges the online dating sites to implement include:
— Employ algorithms to detect suspicious language patterns used by
scammers.
— Search for fake profiles across multiple dating websites.
— Issue alerts to any member who has been in contact with someone using a
fraudulent profile.
— Educate members with tips on how to avoid romance scammers.
Can you imagine signing a petition and having the dating industry fall right in line, spending millions of dollars on anti-fraud services it should have implemented years ago? As I said about the AARP HowAboutWe deal, pigs certainly are able to fly given the right circumstances.