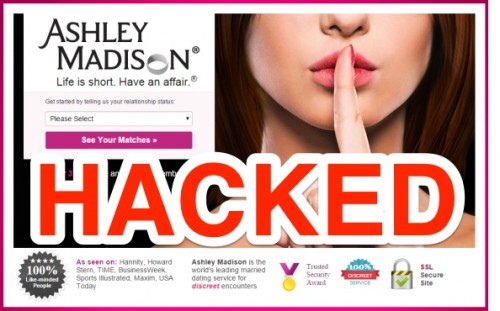 Cheater dating site Ashley Madison has been hacked by someone who worked there in the past in a technical capacity. The person was upset that AM was charging people to remove their profiles completely.
Instead of doing what everyone else supposedly does, AM charged $17 for what amounts to running an SQL database query to remove all traces of a user from their system. And that was complete BS.
The hacker states:
"Full Delete netted ALM $1.7mm in revenue in 2014. It's also a complete lie," the hacking group wrote. "Users almost always pay with credit card; their purchase details are not removed as promised, and include real name and address, which is of course the most important information the users want removed.

Avid Life Media has been instructed to take Ashley Madison and Established Men offline permanently in all forms, or we will release all customer records, including profiles with all the customers' secret sexual fantasies and matching credit card transactions, real names and addresses, and employee documents and emails. The other websites may stay online.
No wonder they were hacked. Full Delete was a lame feature to offer, and it made them less than $2M last year. Was that revenue worth the impending backlash the company may suffer? Not to mention that investors are probably reconsidering participation in the planned Ashley Madison IPO.
The breach, which could reveal the identities of millions of cheaters, seriously erodes consumer confidence in the brand. I don't think there is a risque billboard that can save them at this point. We'll look at the AM numbers in six months to gauge the impact of the hack.
More at Krebs On Security.