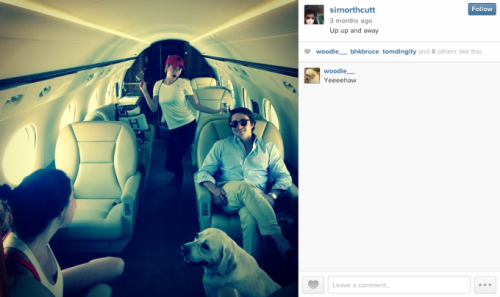 A bunch of ex-Tinder staff have left to start a competing service. They may or may not have raised several million dollars. This reminds me of the mass staff exodus from JDate who left to start a competing site. That site lasted a year then faded into oblivion.
Whitney Wolfe, an early employee at Tinder who sued the company for sexual harassment and workplace discrimination, has joined up with two other early Tinder employees, Chris Gulczynski and his parnter Sarah Mick (cofounders of YayNext), to launch a direct competitor to Tinder called Bumble, sources tell TechCrunch.

The company, which is officially called Moxco Limited, lists its place of business in London, according to the privacy policy. But you can see from the Instagram accounts of Gulczynski and Mick that the team has been traveling quite a bit. There was a trip to Greece on a private plane, where they stayed in a villa, and then to Paris. Not to mention multiple trips to and from London and Los Angeles.
Sexcapades, lawyers  and private jets, I'd love to meet the people who funded Bumble, they have stomaches made of iron to deal with all of the drama.
There is little chance of this turning out well. Generic app and too many strikes against them already.
I know this in part because they state, "We suggest you read this in conjunction with our brilliant Terms and Conditions of Use." Who does that? Signs of too cool for school indeed.
Read more at TechCrunch: Whitney Wolfe, Other Former Tinder Employees To Launch Direct Competitor Called Bumble.