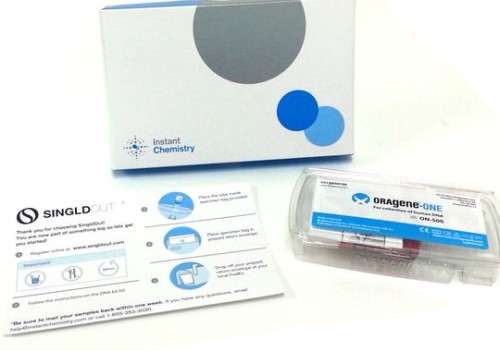 Looks like DNA-based matching could be a thing again. SingldOut "is an exclusive dating site connecting single professionals via LinkedIn." The company has partnered with Instant Chemistry to provide, "The first offering matches based on your DNA." Only problem is this is absolutely untrue.
The company is testing two "markers" — the serotonin uptake transporter, involved in how people react to positive and negative emotions, and genes influencing your immune system. Research shows there is a strong correlation between people in long-term relationships having different versions of the serotonin genes and different immune systems, said Ron Gonzalez, co-founder of Instant Chemistry.
While this stuff is way ahead of it's time, there are a number of companies doing similar work going back at least five years. I talked to Basisnote (raised $911k) and several other sites a number of years ago. It looks like little has happened (ducks!) to further refine which genetic markers and other attributes can be effective in matching people. Much of the focus is on the genetic structure of the HLA region, which aids in how doctors identify organ donor matches, among other things.
SingldOut says they are "testing their hypothesis" and charging $200. Thanks I'll wait a while until they know what they're doing.
Talk about a company that needs a VC to subsidize a few years of free testing for members. 
I wonder if I could use my 23andMe information and skip paying all that money for their research?
SingldOut says that up to 40% of chemistry between two people can be attributed to your genes. I have a hard time believing that, but again it is early days when it comes to genetic matchmaking. Give it a decade and we may have something. Until then, it's expensive research we are paying for, and who knows if they are even looking at the right things?
At least they are trying something more novel than swipe-left and pray.