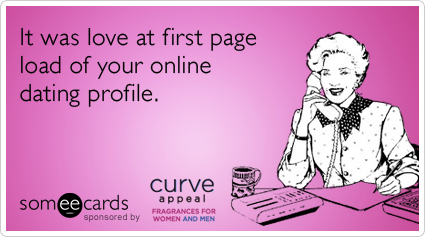 Hinge is  Pandora for Dating. Friends of Friends only.
Using the Facebook social graph, Hinge completely rethinks online dating. Instead of the "lean-forward" experience of filling out a profile and searching through listings, Hinge provides a "lean-back" experience where users simply rate and answer questions about their friends. Hinge learns their tastes and recommends friends of friends. When there's mutual interest, Hinge makes the connection.
Focused on 20-somethings and early 30-somethings, financial backing Read an interview with the CMO. I have never seen a service ask these types of questions, looks promising. Will be tracking Hinge with the 25 other social discovery services out there. Market is saturated at this point and no one service really has any traction to speak of.
Curious if this kind of app is sticky enough to go viral for more than a few thousand people. I've been tagging people for 15 minutes already, gets boring fast. This is exactly why behavioral matching is so much more user-friendly. I don't want to answer 100 questions, just parse my feed, run it by the PhD-driven AI and make the recommendations.
Evow releases mobile apps: Markus says that 4 co-op students built the Android and iPhone apps. Thats one way to keep costs down. Evow is subscription-based POF sister site.
Around since 2009, SinglesAroundMe, the first real location based mobile GPS dating app to hit the market, allows you to socialize with singles around you anywhere on earth, right now through your smart phone. It is a location aware, 'social discovery' mobile dating app that connects people in real life. It is changing the way singles meet worldwide and offers you the opportunity to discover the singles you want to meet nearby, now.
Orange To Offer 'Party Call', A Social Calling Service Starting Summer 2013. Users will be able to call each other, and make "group calls", without needing to know or use each other's mobile numbers to do it. Not exactly dating-related, but reminded me of all of the anonymous calling companies that have tried to make it in the dating industry. I believe Match is the only site offering anonymous calling at this time.
Mark Meeker's Annual Internet Trends Update, great for dating startups.
17 gift ideas for the loneliest people you know.
Bigger limbal rings around your eyes make you look sexier.
And now we have EROX, a "social fragrance", which uses safe and natural ingredients found in nature. EROX is designed to induce arousal, excitement and confidence in both men and women – a key to romantic chemistry. This high-end fragrance is fresh, sleek and modern with notes of grapefruit, bergamot, pepper, lavender and amber. Erox is a natural-scented unisex fragrance for both men and women, no matter which persuasion you choose. Um, ooookay.