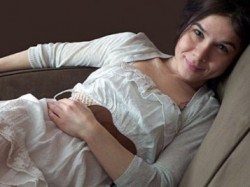 Startup of the week: Banjo brings friends on Facebook, Twitter, LinkedIn, and Instagram together, by location (and it's awesome). Via VentureBeat. This is a must-read article for anyone doing a mobile dating app. Banjo is going on my home screen right now.
The folks at Rasmussen Reports found that 16% View Online Dating Sites Favorably. Thanks @jamesagardner.
Cuddling for cash: This Woman Is Charging $1 A Minute To Cuddle.
Pamela Meyer introduces this week's TEDWeekends with a talk about how the science of "lie spotting" can lead to a more honest world. Pamela's talk is here.
The Biggest Problem in Mobile: Retention.
DatingSitesReviewed has compared the world's two largest singles dating services markets in a cross-border study for the first time.The European Online Dating Industry 2012 (PDF).
UK's Leading Dating Sites: The United Kingdom is Europe's Online Dating Hotspot.
CrossDating.com, German White Label Dating Platform, Merges With Dating Factory. Via OPW.
Martini matches you and your friends with fun, outgoing people in your city.
Create a group with your friends via Facebook
Get daily matches with other groups in your city
Decide who you want to meet and start chatting
Facebook Connect makes Martini secure, authentic, and easy.
Get new matches every Midnight!
Complete control over who you chat with.
No browsing profiles, no unwated messages!
Download Martini from iTunes.
Has anyone received an email from OkCupid like this?
"We just detected that you're now among the most attractive people on OkCupid.
…
To celebrate, we've adjusted your OkCupid experience:

You'll see more attractive people in your match results.

This won't affect your match percentages… But we'll recommend more attractive people to you. You'll also appear more often to other attractive people."
Wait for it… Promescent, an over-the-counter Lidocaine-based topical spray, is the only FDA-approved topical treatment used to prolong sexual encounters and fight away premature ejaculation (PE) which affects more men then erectile dysfunction. Promescent decreases the arousal gap that couples face during intimacy, making Promescent a relationship enhancer. No, this isn't a paid advert, just interesting.
There's new iPhone app from leading sex and relationship expert Emily Morse from Bravo TV's hit show "Miss Advised" and host of the hugely popular "Sex With Emily" radio show. Download Emily's Sex Drive, a fun and sexy way for couples to explore and expand their relationship.
Fake Pocket Dial – A Short Film.