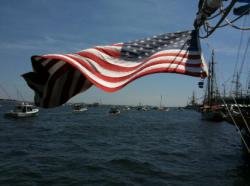 Its July 4th, hope my US readers are out having fun, stay safe!
Ex-Googlers Launch Avocado, An App For Couples Backed By Baseline, General Catalyst, And Lightspeed. Via TechCrunch.
Facebook testing 'Want' button. This is going to be huge. I have been talking to a few dating sites about  creating new verbs like date, flirt and kiss. the Facebook Open Graph is a gold mine of opportunity, which sites are going to take advantage of it?
Foursquare now includes other apps inside its own, adding context to your location. Which dating site is going to partner with Foursquare and bake dating right into it? Huge opportunity!
Social-Mobile-LOCAL: "Local" Will Be The Biggest of the Three.
Dating App Yoke Hooks You Up Based On Amazon, Netflix, Spotify, And Facebook Data. I posted about them previously, but worth a look if you haven't checked it out. Think Badoo/TheCompleteMe/Likebright(I'm an advisor) with FB Like metadata to refine the matching algorithm. This service has some really great features, can't wait to see what they come up with after the fix the terrible design. Yoke was founded by ex-Huffington Post social media editor Rob Fishman, and Jeff Revesz who sold his company Adaptive Semantics to HuffPo in 2009. It's backed by a $500,000 seed round led by Lerer Ventures and joined by SoftBank Capital.
Launched: HowAboutWe for Couples, a brand new site built to send participating couples on the best dates the city (what city?) has to offer. They take care of all the hard stuff — like coming up with creative ideas, researching date spots, making reservations — so that you and your significant other can just concentrate on having an amazing time, together.
How it works: Each month, HAWFC will send you and your significant other a DateBook — a curated collection of 10-15 unique date experiences designed specifically for two. You and your partner choose the date you like, reserve your spot and go.
Costs $150 per month. Sign up.
Monetizing members after they are a couple is really difficult. I can see this working in major cities for sure. Great for lazy an uninspired people and I'm sure they will develop some bespoke dates by combining offers, special deals, etc. Actually kind of interesting. But $150 ain't gonna fly anywhere but NYC, thats for sure.
Behind the Scenes: How Fab Raised $40 million with a lot of data and not much pain.
Jiayuan Expands Purchase Options with Launch of TMall Online Store. The largest dating platform in China launches an online mall for selling virtual goods. Question is, how popular are virtual goods with daters in China?
Social Club, Grouper, Matches 3 Guys with 3 Girls Over Drinks.
Dating site niche of the month, Top Carrots.
Giving away the secrets of 99.3% email delivery.
Which database system(s) does Twitter use? I love reading about how companies are dealing with Big Data.
Lets finish off with a look at some of the compelling advertising the dating industry is using on Facebook. The Fab ad shows a guys butt. Can they do that with women on dating ads?