DuoDater is a new Dating Website For Double Dates. At first glance this seems like a great idea but do do you really want to get into your personal history, dating nightmares and other personal topics in front of two complete strangers?
The founder says sites like Match and OKCupid are intimidating and awkward. Not sure how looking at profiles and emailing people is intimidating and going on a 4-way blind date is not. Tip of the cap to DizzyCat for pointing this out.
Match lawsuit: A class-action lawsuit claims that more than 90% of potential dates on Match.com are canceled subscribers, people who never subscribed, duplicates or phantoms the company created to snare its $40 monthly subscription fee. More at the LA Times.
How do you think this ends? "The 45-year-old man told LaPorte County police he had been chatting with a woman from Russia on an online dating site for about a month."
2date4love enables people unable to have sex to experience love, companionship and intimacy at its deepest level. More info.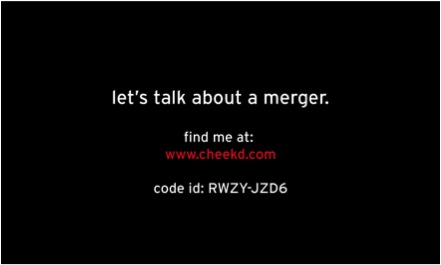 Cheek'd has new set of specialty dating cards. The first set is the Wall Street Deck, which will be followed by the New York City, Dog Lover, Travel, Foodie and Wingman editions. For $35, Cheek'd users receive their online profile and a set of 50 cards – each with a different Wall Street phrase – and a unique ID number to direct those who receive the cards to the online profile to learn more about the card giver.  Your first month's service comes with your initial deck of cards. Each month thereafter, the fee is just $9.95.