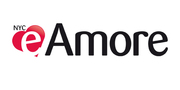 A great time was had by all at the eAmore Dating Industry Summit in New York. 150 people got together in Brooklyn to listen to dating industry executives, startups, financiers and vendors.
Overall, I was pretty pleased with the event. The main gripe was that the schedule ran too long, and this will certainly be addressed at the next event. From my perspective this was easy to overlook while engaging with a roomful of bright young and passionate dating entrepreneurs for a few hours at a hip event space under the Brooklyn Bridge.
I felt like an elder statesman. Some presenters were 12 when I started covering the dating space. I ended up spending a lot of time on stage and tried to educate and provide perspective by sharing what I've learned working with dating sites over the years.
One issue that was continuously reinforced throughout the night is that entrepreneurs tend to avoid focusing on previous attempts in their market. This can be useful if they leverage their myopia in positive ways, or may lead to pain-inducing times if they don't understand how the market has evolved. That's where I can help.
Some of my rapid-fire "state of the dating industry" presentation ended up repeating key points Sam Yagan made in his keynote. Example: Social exhaust data is interesting in dating profiles but no one is leveraging it to its full capacity. Mobile is easy to get into, difficult to succeed. The Q&A with Sam was super, he is one of the nicest and smartest people in the industry. We could have listened to Sam talk for an hour straight, he's that good.
Here's part 1 of a recap for those of you who were unable to attend. Leave a comment if you have found other write-ups of the event and I'll add at the bottom. Speaking of attending, people came from all over the US and several people who went to iDate LA came to eAmore on their way home which was great!
As an optimist cynic who thinks he's heard it all, I learned an incredible amount from some very bright people hell-bent on changing online dating for the better.
The event turned me on to a number of new concepts based on previously-attempted ideas that failed to get significant traction in the marketplace. Examples: mobile matchmaking, white label providers, introduction services and dating site meta-search. Reality is that sometimes it takes a few iterations of an idea for it to take off. Society has to be ready, technology advances, having enough money, the right founders and team and plenty of luck are required to succeed in the dating industry.
Mobile was a hot topic. Most services had or are planning some sort of mobile apps. HowAboutWe talked about their new mobile app.
Andrew Weinreich, founder of mobile dating service MeetMoi was the moderator. Kudos to Andrew for his efforts to keep the event moving along and insightful Q&A sessions.
Parlor.fm is soup-to-nuts voice-based social networking. Almost too much to comprehend in a quick demo. Founder brought LoveDetect to market, a concept I love to this day.
LoKast, creators of disposable social networks impressed. Great for parties and events.
MeepMe has a new take on flirting at events. Lots of UPenn/Wharton people at the event.
A Small World-inspired Invite-only services like Refreshing Note and Clique NYC caught my attention. Great examples of leveraging local networks and the social graph.
I enjoyed finally meeting Lori from Cheek'd. She has great energy and while I was lukewarm from the start on "dating business cards", her foray into Facebook is worth paying close attention to.
Moonit is based on better relationships through astrology, and does a good job masking the new-age feel of most astro-based services. They have a new API available to dating sites. I can't believe I didn't get a chance to say to Dana, who I've spoken with a number of times but never met.
Same goes for so many people. I was on stage too much and didn't get to mingle enough until the very end of a long night. If I didn't get a chance to say hi, please don't take it personally. I'd love to talk with you if you are doing something interesting in the dating space.
Spent time with Kareem Ahmed, the founder of Inbox Cupid, a Groupon-style service where members are the deal of the day. I am totally bullish on the concept, huge potential. I would be surprised if the company didn't attract investment interest in the near future. Kareem called me the Simon Cowell of the dating industry. I'll take that as a compliment.
Special thanks to Adam Ludwin at RRE Ventures for talking about some of his criteria for investing in dating-related companies. RRE's money in HowAboutWe is being put to good use. There has been a lot of discussion in the crowd about if suggested date ideas are a strong enough driver of growth.
One key indicator that HAW is on to something is that dating sites are copying the idea.
eFlirt Expert's "How to pick a dating site" eFlirt Engine service won my vote for most likely to succeed. Built in a "startup weekend" environment, singles need a place where people can go to select the dating site that is right for them.
I love Lokast and a few other demos were great, but there are 60 million people not dating online in the US and we need to get people educated and comfortable with online dating. Then they can go hog-wild with mobile apps and Twitter and all the rest. Plenty of room for new and novel startups, that's for sure.
Luv@FirstTweet leverages Twitter to build your profile on the go and then match you with other people. I'm slowly warming up to the idea that Twitter can play some sort of role in the matchmaking process.
MyYearbook and Hotlist both talked about social sites with a dating component. Hotlist is a social discovery engine that enables you to view where your Facebook friends and crowds have been in the past, are checked-in right now, and plan to go in the future. MyYearbook, which has that Myspace feel it it, gets over a billion pageviews/month.
I'll follow up with some more thoughts on eAmore in a follow-up post. Did you attend? Leave a comment and let us know what you thought, it will help us improve the next one.
My hat is off to Maria for putting together a solid event, thanks for all your effort. I'm already looking forward to the next event. In the meantime I've got some smaller get-togethers and webinars planned, stay tuned.