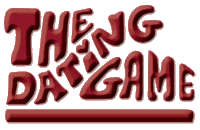 Gaming company 3G Studios is looking to reconnect with past contestants of The Dating Game television show for a special online site in celebration of the 45th anniversary of the inaugural season and the upcoming launch of The Dating Game for social media.
Former contestants are invited to send an email with their contact information to contestant@datinggame.com; a 3G representative will contact the contestant to conduct an interview and arrange safe handling of any photographs, video or other memorabilia. Launch of the tribute website is scheduled next month, coinciding with next month's launch of The Dating Game for social media.
Based on the popular show, The Dating Game for social media mimics the original show by having three contestants participate in a question and answer format as they try to win the affection of – and a date with – a bachelor or bachelorette. Unlike the television series, however, anyone can be a contestant and play the game over and over with Facebook, MySpace, Friendster, Hi5 and Twitter friends all over the world.
The Dating Game beta launches soon, so fans are encouraged to sign up at www.datinggame.com and let the flirty fun begin!
Here's Arnold Schwarzenneger on The Dating Game in 1973.