This month's WIRED article by Chris Anderson (of Long Tail fame) plays directly into the business playbook for PlentyOfFish (PoF) and OKCupid.
A decade and a half into the great online experiment, the last debates over free versus pay online are ending.
This is Markus' (founder of PoF) primary argument against large paid dating sites, which tend to spend a lot more on infrastructure.
The Web is all about scale, finding ways to attract the most users for centralized resources, spreading those costs over larger and larger audiences as the technology gets more and more capable. It's not about the cost of the equipment in the racks at the data center; it's about what that equipment can do. And every year, like some sort of magic clockwork, it does more and more for less and less, bringing the marginal costs of technology in the units that we individuals consume closer to zero.
If free dating is the future, then what are free dating sites going to do to cater to people who have justified $25/month dating sites to the notion that "people who pay are more serious about dating." That's a line I've always used when comparing free dating to paid.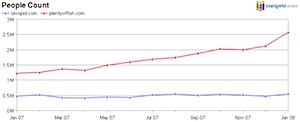 Here's the graph for People count for several top dating sites. Notice how the paid dating sites like Match and eHarmony have considerably more visitors.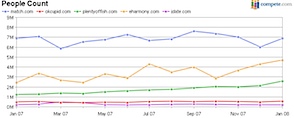 I got this graph from Compete, which provides useful analytics for websites. Compete has a Dating category on their blog, lots of good reading there.
I see some truely interesting things happening, like a big spike in traffic at eHarmony after Valentine's Day, and JDate had a huge spike in pages per visit in December. A few minutes spent looking at various metrics really gives a unique view into what is happening at top dating sites, impressive.
Why is PoF getting so many more visitors than OkCupid? How much of that traffic is organic?
How much is paid? What is the PoF marketing budget compared to OKCupid?
The two sites appear to attract a different demographic, although the difference seems to be shrinking over time. In the past, the quality of the members on OKCupid seemed higher. Before you start yelling in the comments, realize that is a completely subjective assumption on my part. These days, many of the women I see on Match I see on OKCupid and/of PoF.
Let's look at the advertising.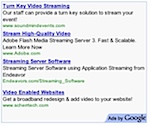 OkCupid home page has google ads for streaming video software. Talk about irrelevant. to be fair, some of the other ads I've seen are much more targeted.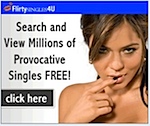 Look at the PoF home page ad. A naked-looking Carmen Electra. Click , cya PoF, hello Flirty Personals. Don't worry, PoF makes anywhere from a few cents to $40 each time you go sign up for another site after clicking on a link at Pof.
Judging by the incredible amount of advertising for other dating sites, it would appear that PoF is one of largest dating site affiliate marketers out there. Every ad is begging you to leave and go pay for some other site.
I tried the Jangl anonymous calling feature on PoF. My cookie blocker didn't let me log into my Jangle account (who provides the anonymous calling service to PoF members). Once I fixed that, I still couldn't make a call.
Pretty soon all dating sites will offer anonymous calling, right now it's a novel differentiator. Until I see revenue numbers and minutes used, it's mostly marketing hyperbole.
Personal observation: PlentyOfFish is like the Craigslist of online dating, whereas OKCupid is more like Nerve.com. Does that make sense?
I was pleasantly surprised at the amount of stuff there is to do at PoF. They have personality tests, photo rating, and the ability to leave people a voicemail, without actually talking to them, was nice for more introverted types.
Thank God they both have "How to Score with Women" books available for those of us men who might need some help in that area.
I like the OKCupid design and user experience more than PoF, but again, thats just personal preference. eBay has looked like crap for a decade, but people seem to prefer utility over design. I'm a Libra, what can I say.
Anyway, this was not supposed to be a comparison of the two sites. what I wanted to bring to your attention was that free dating sites are really starting to take off.
Back to the Freeconomics article.
When Wal-Mart charges $15 for a new hit DVD, it's a loss leader. The company is offering the DVD below cost to lure you into the store, where it hopes to sell you a washing machine at a profit.
This is something we are going to see more of at free dating sites. It's free to sign up, but sites will start offering more value-added services like background checks, anonymous calling, how-to books, profile writing and photos. These services are generally straightforward to implement, and create an additional revenue stream for free dating sites.
Especially the smaller sites that aren't getting thousands of daily visitors. These sites will never make a lot of money on paid advertising, but value-added services can contribute a significant amount of revenue.
LookBetterOnline, PersonalsTrainer, e-Cyrano LoveDetect (disclaimer, a client) Honesty Online and OmniDate all offer services for singles that free dating sites can take advantage of.